EYES WILD OPEN (ON A TREMBLING PHOTOGRAPHY)
COLLECTIVE BOOK / PUBLISHED BY ANDRÉ FRÈRE ÉDITIONS
2018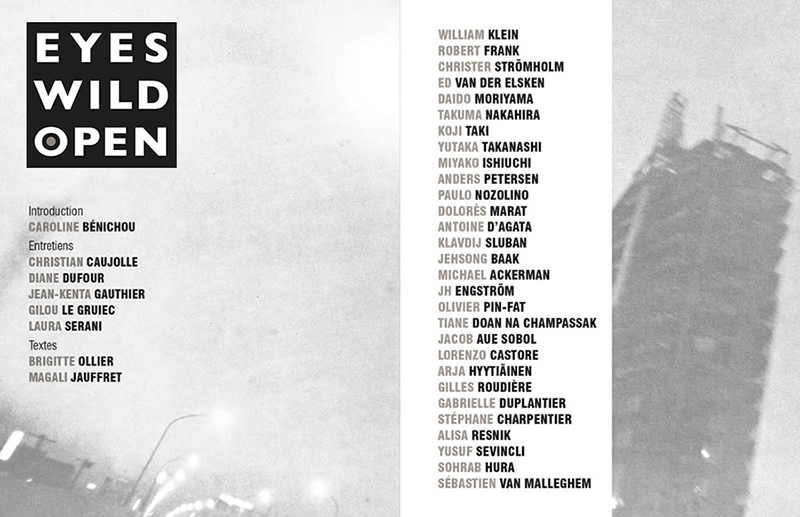 240 pages / 17 x 22 cm / 143 photographs
Published in parallel to the exhibition presented at Musée du Botanique in Brussels (2018)
70 years of photography with 30 photographers from 17 nationalities:
William Klein, Robert Frank, Ed van der Elsken, Daido Moriyama, Koji Taki, Takuma Nakahira, Yutaka Takanashi,
Miyako Ishiuchi, Christer Strömholm, Anders Petersen, J.H Engström, Paulo Nozolino, Dolorès Marat, Antoine d'Agata,
Klavdij Sluban, Michael Ackerman, Jehsong Baak, Olivier Pin-Fat, Tiane Doan Na Champassak, Lorenzo Castore,
Arja Hyytiäinen, Jacob Aue Sobol, Alisa Resnik, Gilles Roudière, Stéphane Charpentier, Gabrielle Duplantier,
Yusuf Sevincli, Sohrab Hura, Sébastien Van Malleghem

This book highlights the relationships that exist between several generations of photographers whose practice is as intuitive as it is abrupt or transgressive. Initiated after the second world war by pioneers such as Robert Frank, William Klein or the founders of the legendary Japanese magazine Provoke, this singular approach to photography has stood the test of time, and its heritage remains particularly productive in contemporary creation.

MONO, VOLUME ONE
COLLECTIVE BOOK / PUBLISHED BY GOMMA BOOKS
2012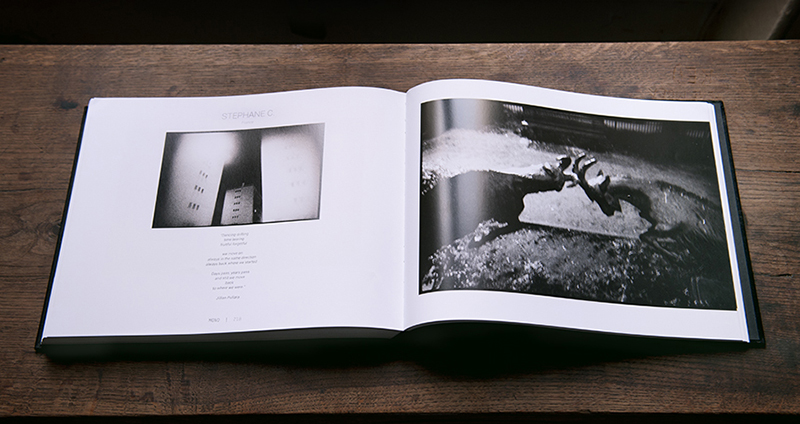 270 pages / 30.8 x 24.8 cm
MONO, VOLUME ONE is the first book of a trilogy showcasing an inspiring collection of contemporary black & white photography. It presents a broad scope of internationally renowned artists alongside a vibrant selection of promising new talents.
Featuring photographers: Anders Petersen, Andy Spyra, Antoine D'Agata, Chris Rain, Daisuke Yokota, Devin Yalkin, Francesco Merlini, Gabrielle Duplantier, Giancarlo Ceraudo, Hans-Christian Schink, Jacob Aue Sobol, Jan von Holleben, Jukka-pekka Jalovaara, Keizo Kitajima, KimThue, Maki, Marco Vernaschi, Margaret M. de Lange, Michael Ackerman, Olivier Pin-Fat, Roger Ballen, Scot Sothern, Sebastian Liste, Sofia Lopez Manan, Stéphane Charpentier, Susu Laroche, Tomasz Lazar, Trent Parke, Tricia Lawless Murray.



PHOTOGRAPHS FROM UGANDA (NYEGE NYEGE ARCHIVE)
LIMITED EDITION / PUBLISHED BY MBE SERIES
2020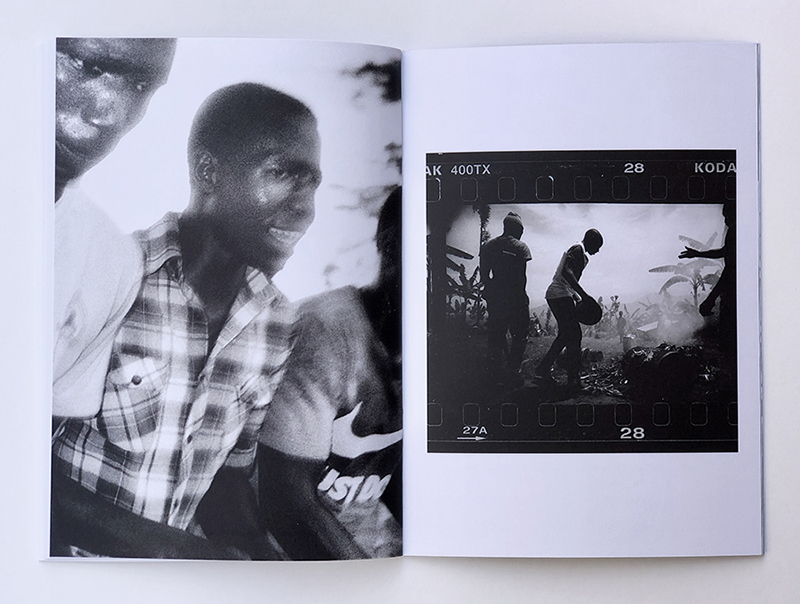 32 pages zine / 21 x 14,8 cm
Limited edition of 60 numbered copies / SOLD OUT
In 2017, photographer Stéphane Charpentier and sound artist Alyssa Moxley joined a field recording projects of the Nyege Nyege music label in Uganda. The focus was to record a specific set of troupes based in Eastern Uganda, primarily the Kadodi percussion troupes of the Bagisu tribe around the town of Mbale and the various Amadinda ensembles of the Busoga tribe around the town of Iganga. The second half of the trip saw them return to North Western Uganda working with the dizzying constellation of Acholi troupes that dot the landscape around the towns of Gulu and Lira.

REVUE HALOGÉNURE #1
2016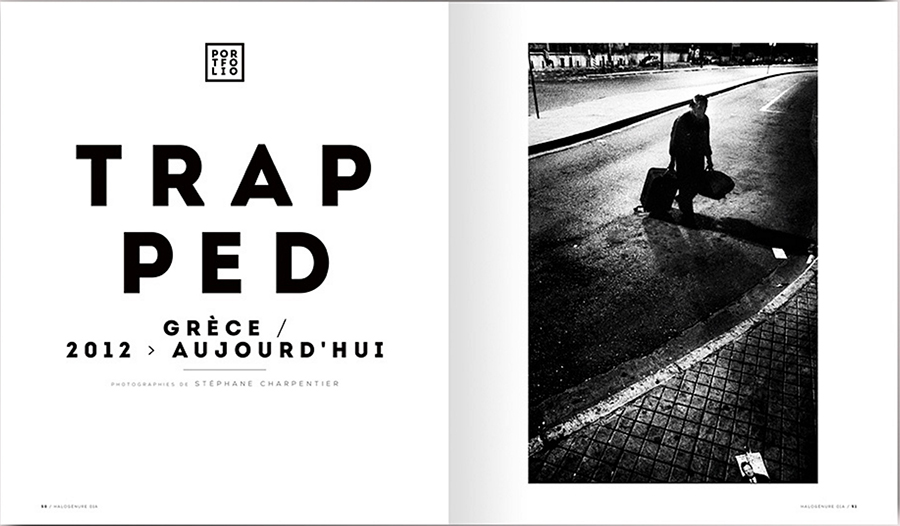 PRETO #6
COLLECTION MAGAZINE / PUBLISHED BY PRETO
WITH PHOTOGRAPHS BY STÉPHANE CHARPENTIER, MEG HEWITT, JEAN-MARC CAIMI, VALENTINA PICCINNI
2018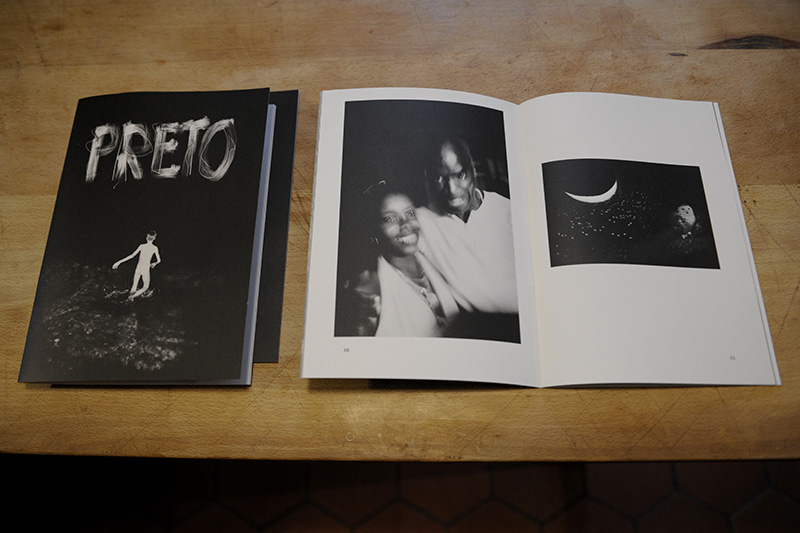 REVUE TROPICAL STOEMP #1
PUBLISHED BY ÉDITIONS LE MULET
2021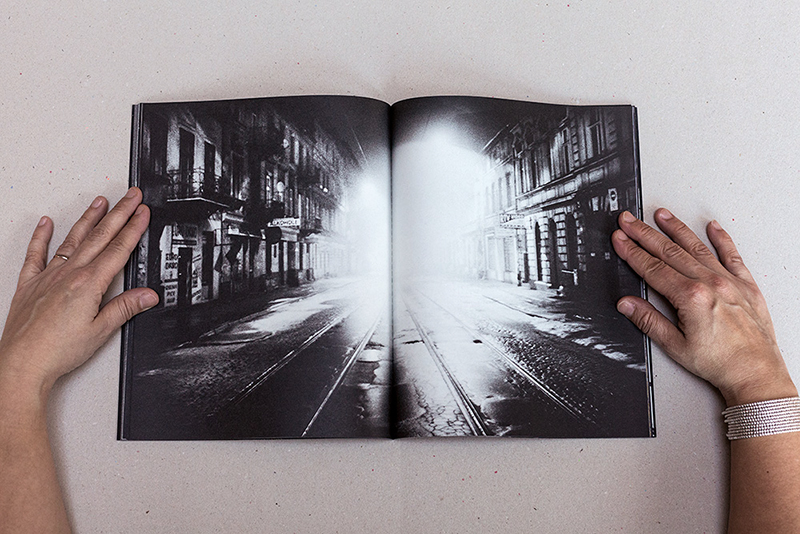 60 pages / 22 x 28 cm
https://www.lemulet.com/edition/tropical-stoemp-01
Featuring photographers: Pauline Amélie, David Ameye, Gil Barez, Kristel Brusadelli, Pauline Caplet, Jean-Marc Chapa, Stéphane Charpentier, Frédéric Desmots, Nía Diedla, Ariel Pascuali, Manu Jougla, Lionel Jusseret, Michaela Knizova, Natnada Marchal, David Siodos, Marie Sordat, Mathieu Van Assche, Simon Vansteenwinckel